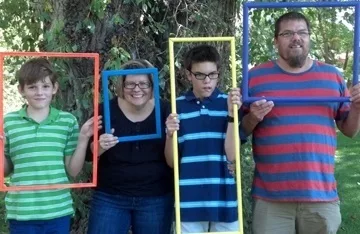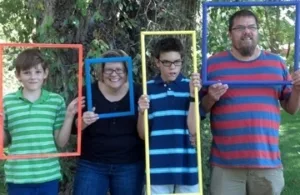 At South Dakota Parent Connection, our vision is to be the "go-to" resource of choice for families when they need information or assistance in supporting the unique needs of their child and family. 
Helping families is at the heart of our work. Key to keeping that heart beating is an experienced staff, most often parents of children with special needs themselves, who provide caring and knowledgeable assistance to families from the very first contact, often at the time of diagnosis.
We serve families with children with all disabilities and special needs, whether emotional/behavioral, learning, physical, or mental health. No other organization in South Dakota offers such a broad range of services to families. We also work in partnership with a variety of organizations to coordinate and broaden the scope of assistance available to families.
For links to credible resources on specific disabilities and disorders, visit Disabilities and Disorders page.
For information on Sibshops and other supports for siblings, visit our Siblings page.
For information on statewide trainings and events, visit our Events Calendar.
For information on support groups for parents or youth, visit our Support Groups and Youth Support Groups pages.
For information on upcoming learning opportunities, parenting classes, and more, visit our Parent/Grandparents page.
For links to more than 200 agencies and resources visit the Family Resource Guide in English and Spanish.