Lighting The Way Autism Conference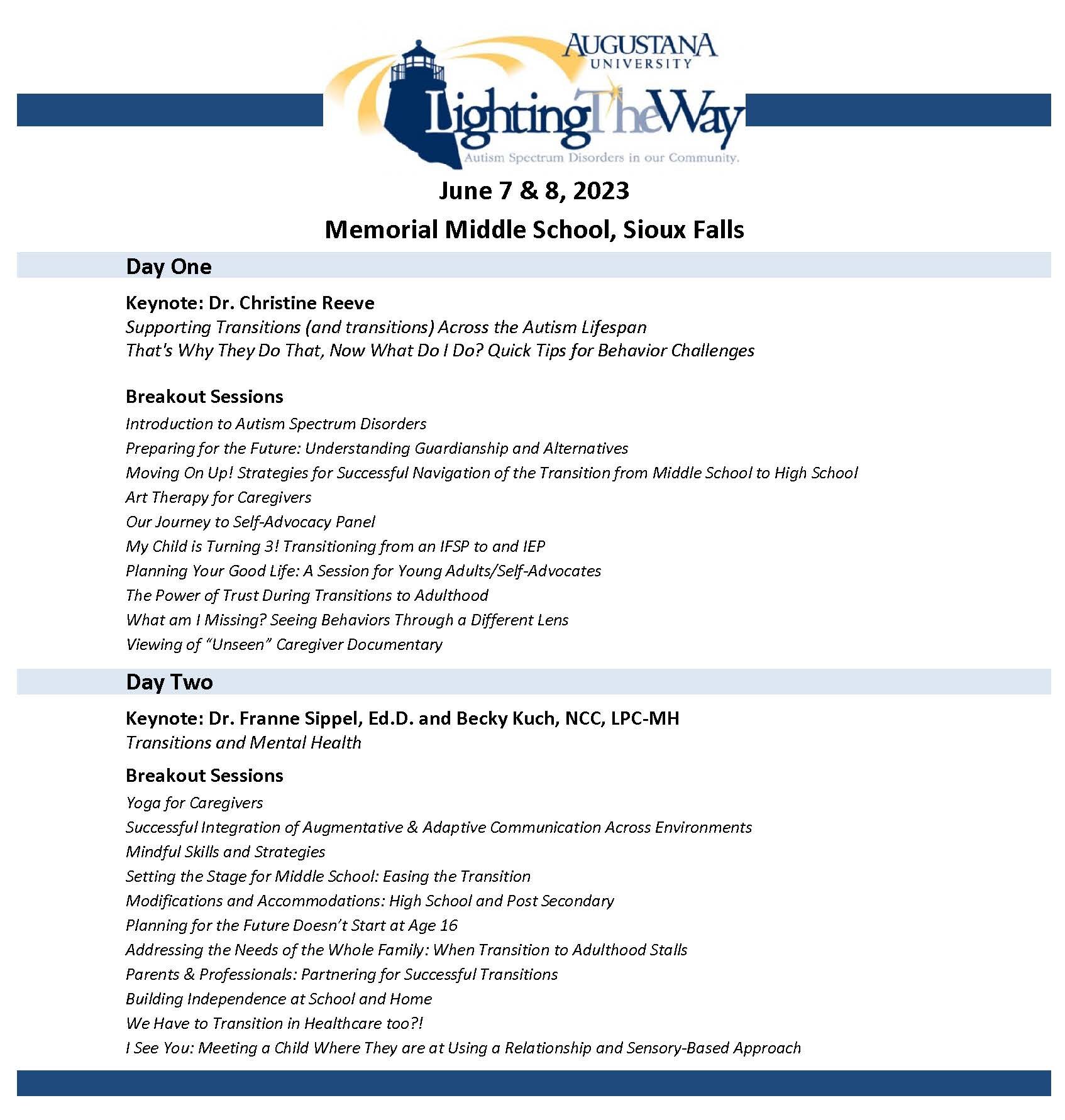 Who Should Attend?
Parents
Caregivers
Self Advocates
Educators
Social Workers
Counselors / Therapists
Adult Service Providers
Business Community Members
Conference Keynote Presenters
JUNE 7, 2023 – DR. CHRISTINE REEVE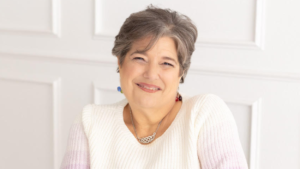 From running the Autism Classroom Resources blog and podcast to creating teacher resources, Dr. Christine Reeves driving goal has always been about bringing special educators together and helping them serve their students in the best ways they can. As a Board Certified Behavior Analyst-Doctoral, Reeve earned a master's and doctorate in clinical psychology from the State University of New York at Stony Brook, and completed her internship at the University of North Carolina at Chapel Hill. After working for 13 years in higher education as a consultant and academic coordinator, she is the founder and director of Reeve Autism Consulting and Autism Classroom Resources. She has also co-authored several books and serves as a dissertation advisor at Nova Southeastern University.
"Supporting Transitions (and transitions) Across the Autism Lifespan"
During this keynote address, we will begin in early intervention and make our way into the critical juncture of transition to adulthood. Together, we will explore key principles that can help individuals, families, and professionals prepare for these transitions and ensure success. From schools to families to agencies, everyone has a role to play in supporting individuals during times of change. By focusing on a few key principles throughout the lifespan, we can help ease the impact of transitions and prepare for the inevitable changes that come our way. And when teams work together to support each other and promote the best outcomes for individuals of all ages, everyone benefits. Join us for this engaging and informative keynote as we explore the power of transitions and how to navigate them with grace and success.
"That's Why They Do That, Now What Do I Do? Quick Tips for Behavior Challenges"
Assessing students with behavioral challenges is a crucial but time-consuming task. However, do we truly understand what our assessments tell us? This session will delve into the critical link between understanding skill deficits and solving challenging behavior. The presentation will examine learners with behavioral challenges in various settings, including homes, special education classrooms, and general education classrooms. By analyzing specific skill challenges, Dr. Reeve will outline how to determine potential functions of behavior and provide practical strategies to prevent and address problem behavior. Attendees will have the opportunity to gain insights that can transform their approach to managing challenging behavior in the classroom.
JUNE 8, 2023 – DR. FRANNE SIPPEL AND BECKY KUCH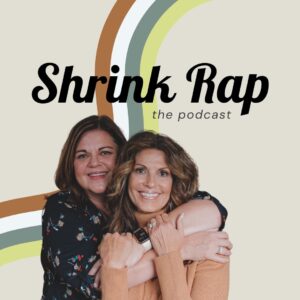 Franne Sippel, Ed.D., and Becky Kuch, NCC, LPC-MH, are the co-creators of Shrink Rap the Podcast. They created the podcast in early 2021 to help normalize mental health, mental illness and therapy. Sippel and Kuch want people to address mental health with the same ease that they do physical health. They are accomplished therapists and well-respected in their field. They take their expertise and combine it with humor and compassion. This combination has helped Shrink Rap the Podcast reach more than 90,000 downloads and a listener base in more than 100 countries.
"Advocating YOU in Transitions" – Join us as we discuss identifying that transitions can be stressful, however recognizing your needs and giving them voice can help manage this.
"Caregiver Stress: We ALL Get It" – During this session we will help participants take an honest look at their secondary stress while providing tips for managing life when it gets to be too much.
$100 registration fee includes meals and break refreshments. Limited parent scholarships are available and will be awarded based on the order they are received.
Please email parent scholarship requests to jwentzel@sdparent.org
Graduate credit or CEUs available.