South Dakota Parent Connection hosts a variety of online training opportunities for families and professionals each year. The trainings are offered through webinars, our Lunch and Learn Sessions, and other training opportunities.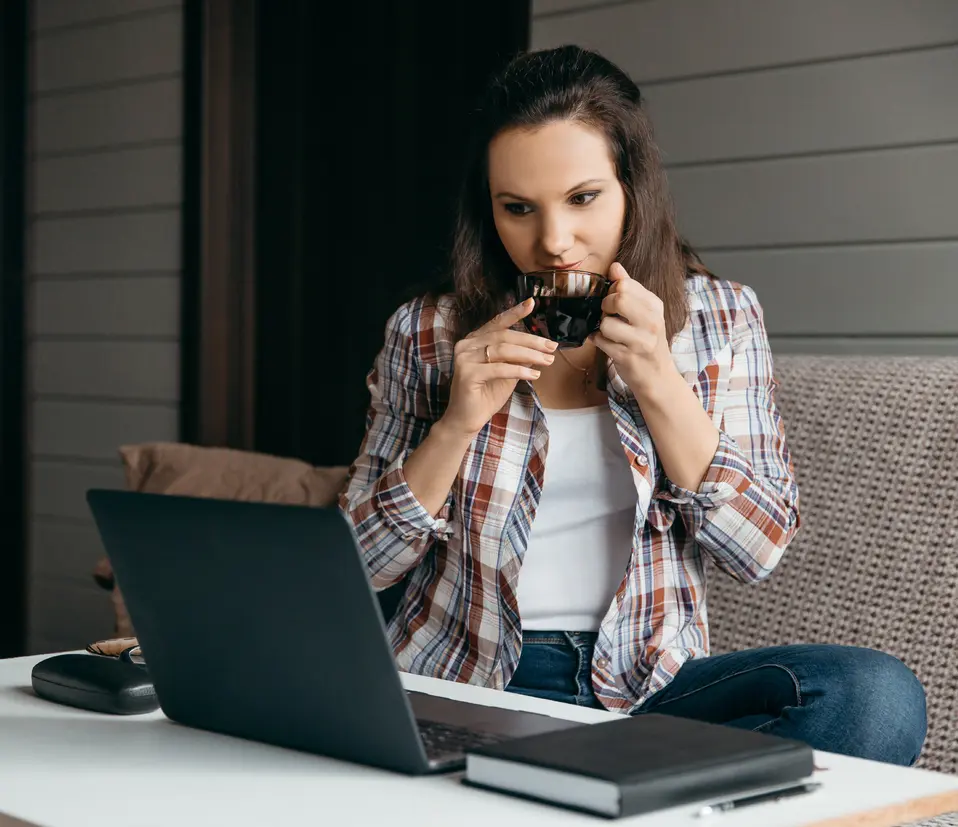 Lunch & Learn Education Sessions
Recorded Lunch and Learn Sessions
Please note: Completing a brief registration survey will allow you to watch each webinar. There is no cost to view the webinars.
Accessing Services and Supports
Families with children with special needs interact with a wider array of service systems and providers, and experience greater financial burdens, than most families. This session will provide information on resources available to families, strategies for understanding and accessing programs, and where families can find individualized assistance in their state to assure they are connected to all existing resources and supports. Early intervention, special education, private and public insurance, state and federal financial resources, parent and family support and training are covered.
How many times have we heard that line? This session offers tips for both parents and the teachers who nurture our children with ADD/ADHD.
This session describes the basics of autism and includes pointers for parents of a child newly diagnosed and providers who have limited knowledge of autism.
Building Parent Professional Partnerships:
Parent-Professional partnerships enhance healthy development and learning for each individual child. While not always easy, especially when there is disagreement about the best thing to do, partners work together to find answers and reach a common goal. The strategies shared in this session can be utilized in many situations that parents encounter when working with a variety of professionals serving their children.
CA&N for Mandatory Reporters
Understand the types of child maltreatment and recognize the warning signs of abuse so you can support families, prevent child abuse, and help children grow up safe. This workshop is free to all mandatory reporters.
At times, the biggest barrier people with disabilities (and their families) encounter is other people. Individuals with disabilities are our nations largest minority group. This session will focus on People First Language and Basic Social Etiquette & Communication Tips when interacting with individuals with disabilities.
Families Planning Together
Workshops for families who have a son or daughter or family member with a disability. These workshops are led by family members who are facilitators. Participants will develop a One-page Introduction for the family member, which is a great way to help others (teachers, therapists, doctors, support staff and others); learn tools that will help plan and problem solve with and for family members; learn ways to communicate effectively with school personnel, providers and others; and help others see beyond the disability. Hosted by SDPC through a grant from the SD Council on Developmental Disabilities.
Getting and Keeping the First Job
Many families may wonder if their son or daughter can or will be employed. The goal of this session is to help families, caregivers, and professionals understand the realities of todays work world so they can help youth with disabilities earn competitive employment.
Hey, What About Me? Siblings of Children with Special Needs
Brothers and sisters of a child with a disability have unique needs that impact their ability to develop socially, emotionally, developmentally, and physically. This session addresses how parents and caregivers can recognize and respond to the distinct needs of siblings.
IEPs & 504 Plans - In Your Child's Best Interest
This session walks participants through the basic steps of developing an IEP and a 504 plan and explains the importance of the parent's role in the process.
Red Flags and Warning Signs
This session explores normal early development that parents and those working with young children should be aware of for early identification and early intervention of developmental concerns.
Rights, Responsibilities & Resources
Parents (and those who work with their children) need information about the rights and responsibilities built into special education laws. This session provides information about the procedural safeguards in special education laws, parent and school responsibilities for implementation, and resources to assist in helping children with disabilities succeed.
Stress - the Silent Family Member
All families have stress but when you have a child with a disability the stressors are different / increased. This session identifies the extra stressors families may have and ideas for dealing with the stress.
What Parents Need to Know About Puberty and Adolescence
Discussing issues of puberty and sexuality are often uncomfortable for parents and youth. This session will help parents plan how they want to prepare youth for the changes of puberty and adolescence.
Working for Change--Using the Power of a Personal Story
The goal of this session is to empower parents to become effective system change agents. Key topics covered are: what systems advocacy is, how to influence a system, who can be influenced, and how to craft a personal story tied to an issue that is of concern
ABLE Act - Another Tool in the Toolbox
Special Needs Trusts Basics