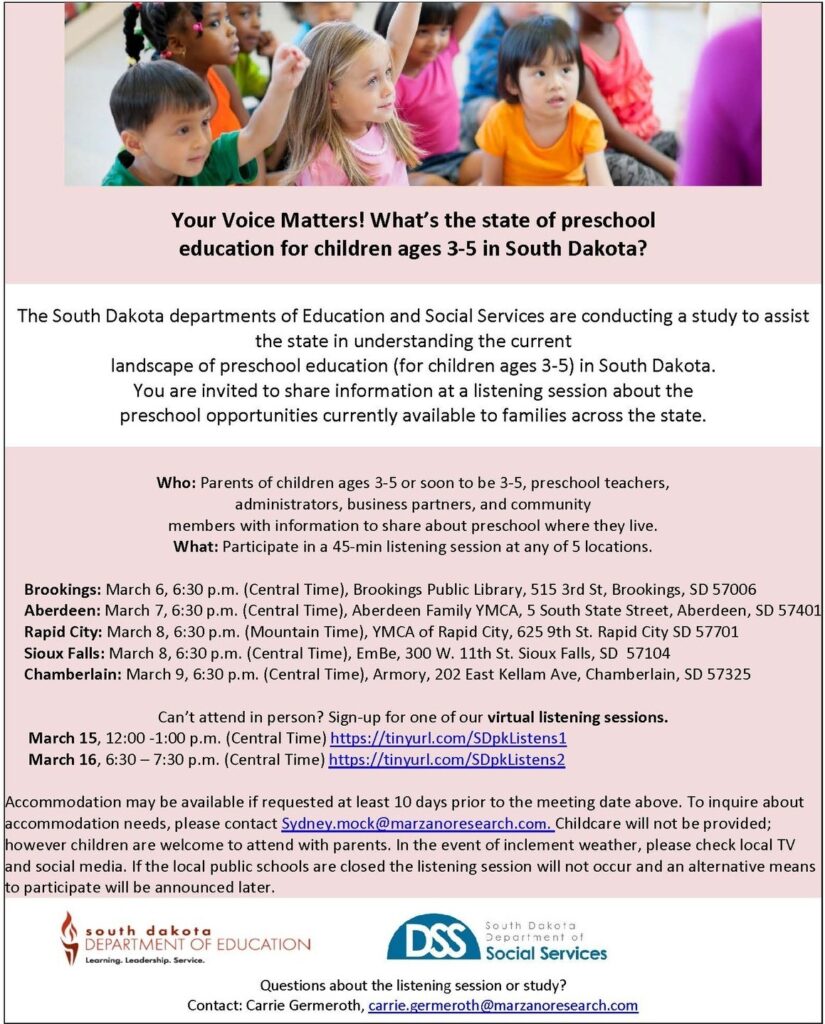 Cant attend in person? Sign-up for one of our virtual listening sessions:
March 15, 12:00 -1:00 p.m. (Central Time) https://tinyurl.com/SDpkListens1
March 16, 6:30 7:30 p.m. (Central Time) https://tinyurl.com/SDpkListens2
Accommodation may be available if requested at least 10 days prior to the meeting date above. To inquire about accommodation needs, please contact Sydney.mock@marzanoresearch.com. Childcare will not be provided; however children are welcome to attend with parents. In the event of inclement weather, please check local TV and social media. If the local public schools are closed the listening session will not occur and an alternative means to participate will be announced later.
Questions about the listening session or study?
Contact: Carrie Germeroth, carrie.germeroth@marzanoresearch.com