To register copy the following link to your web browser:
http://survey.constantcontact.com/survey/a07eh2rnzqrk9vdghmb/a024ankrqflmbb/questions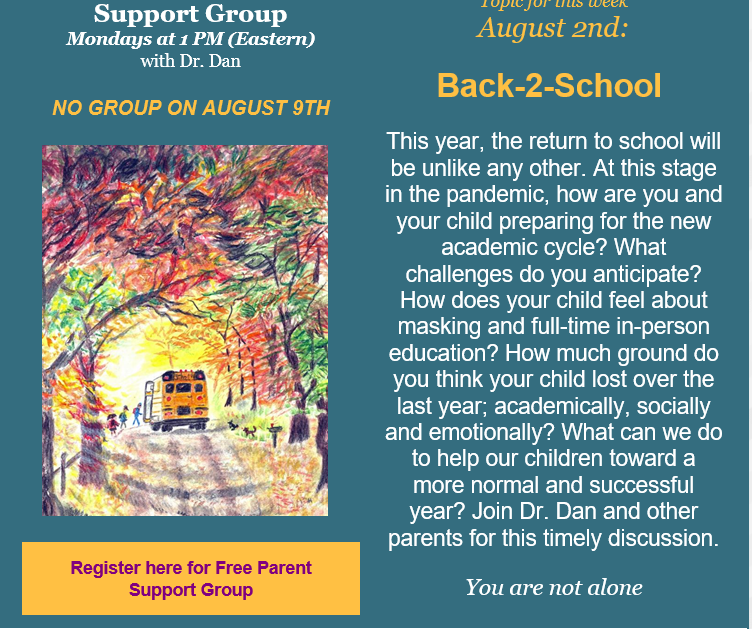 From Seeing Voices: Whilst I never forgot the "medical" status of the deaf, I had now to see them in a new, "ethnic" light, as a people, with a distinctive language, sensibility, and culture of their own.
Looking for a great summer read?
With deep implications for people with all kinds of developmental differences, from one of my favorite authors,
Dr. Dan recommends:
Seeing Voices
A Journey into the World of the Deaf
by Oliver Sacks
COMING THIS FALL
A FULL SLATE OF LIVE PARENT CHILD JOURNEY AND EXCURSIONS COURSES
———————————
Parent Child Journey ten-session group training programs
ADHD parent group
Anxiety parent group
Parenting Children of Color group
Ten different Excursions on a wide range of special topics
———————————
Plus, always available, at-your-own-pace video programs
to take at your own pace
Check out ParentChildJourney.com for Fall 2021 listings
All live offerings by Zoom video-conferencing.
All recorded video courses available any time you like, at your own pace.
Open to parents across the country and around the world.
Wherever you live, whenever you can, register now to link up.