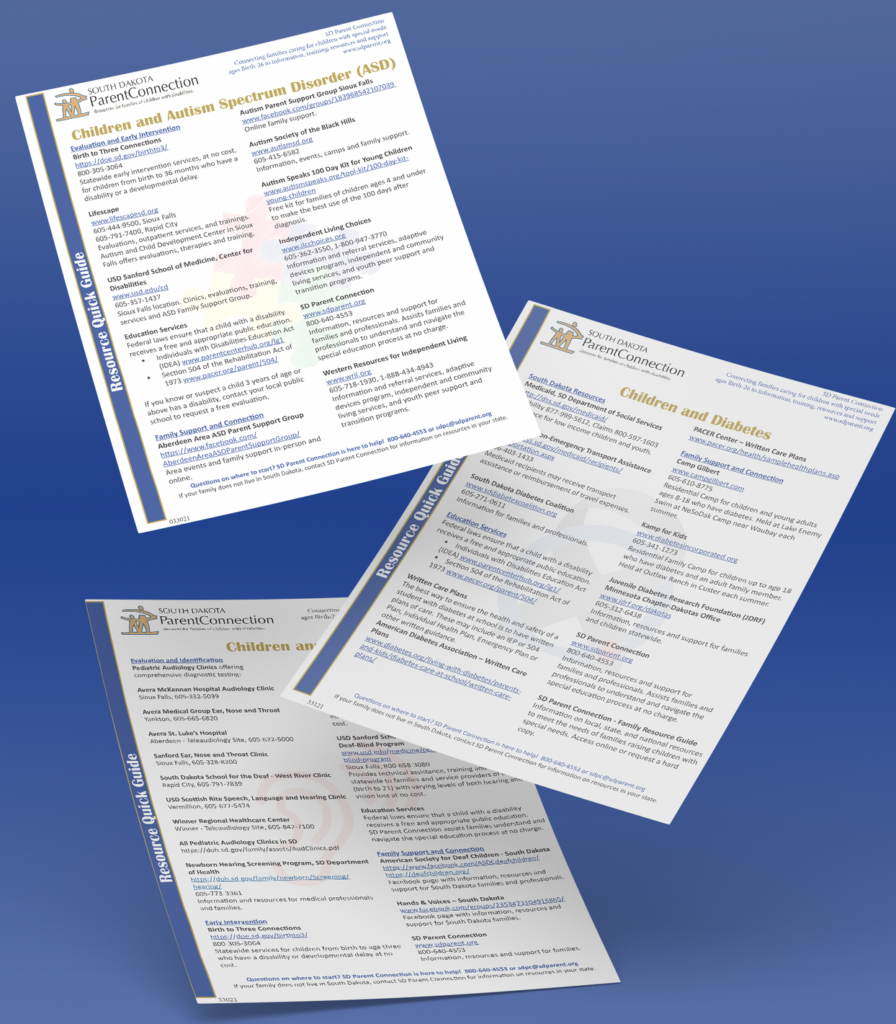 Parent Briefs are a collection of articles and references on a specific topic. Click on the topic below to download the appropriate Parent Brief or contact us at (800) 640.4553 or sdpc@sdparent.org.
What Parents Should Know...
About Evaluation
and Re-evaluation
Understanding and
Preventing Bullying
About Transition Planning
About Child's Early Development
About ADA/504/IDEA,
Which Laws Do What?
About Extended School Year
About Health
Care Coordination
About Parent Rights &
Responsibilities in
Special Education
Planning As Our Children Grow
Social Emotional Development
Understanding Reading & Reading Challenges
What Do They Mean
Accommodations Modifications?
High School Graduation Requirements
Exiting IEP Services and Supports