This section contains a variety of guides and briefs covering topics related to assessing services and supports, working with your school district, parents' rights, and addressing transition needs prior to turning 18.
Quick Guides are a collection of resources on a specific diagnosis. Click on the topic below to download the appropriate Quick Guide, fill out the form below or contact us at 800-640-4553 or sdpc@sdparent.org.
Children & Concussion/
Brain Injury
Children & Autism
Spectrum Disorder
The Family Resource Guide provides information on local, state, and national resources available to meet the needs of South Dakota families raising children and youth with disabilities and/or special health care needs.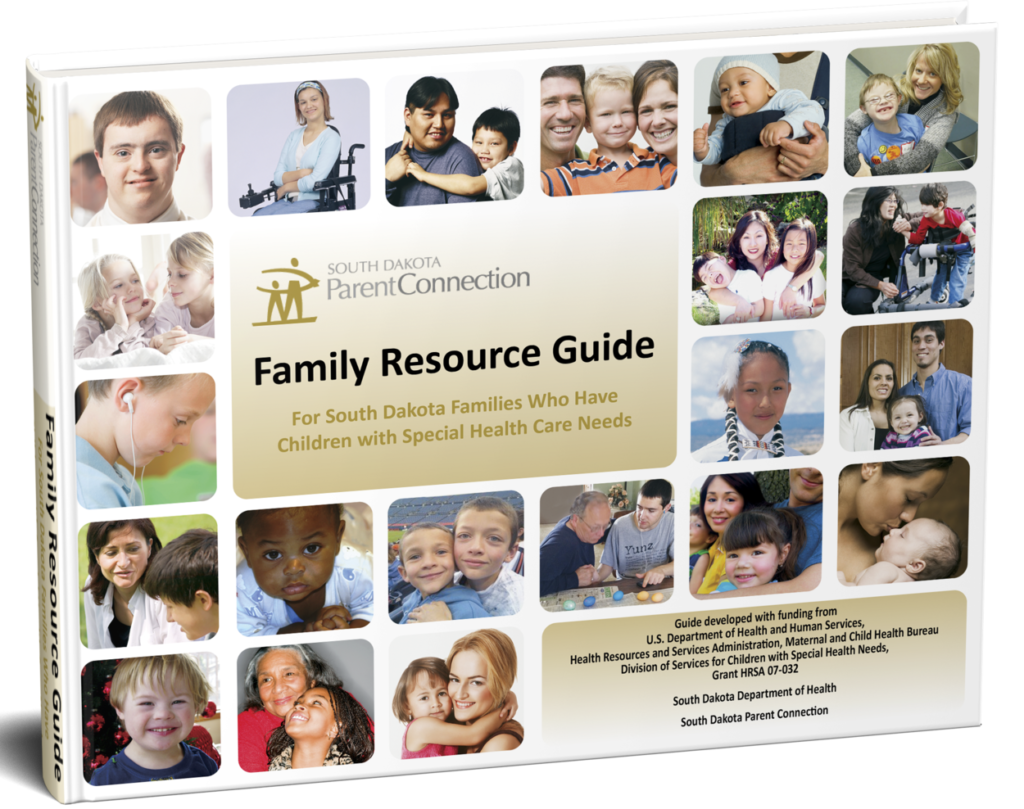 Because programs may change in scope, delivery or availability, a convenient Notes section on each page provides space to record dates of contact, up-to-date program information, or other important details. Please contact South Dakota Parent Connection for additional resources not included in the Family Resource Guide at sdpc@sdparent.org or 1-800-640-4553.
Note: A comprehensive listing of all available resources across South Dakota is beyond the scope of this Guide.
When Behavior is a Concern
Addressing challenging behaviors . . .
Over the past few years, both South Dakota Parent Connection and Disability Rights South Dakota have become increasingly involved in conversations with parents around topics related to their child(ren)s behavior. This guide lists frequent questions parents ask. It also includes information for parents so they can participate as shared decision-makers as they advocate for appropriate responses to concerns about behavior at school and in working with the school team in developing appropriate supports and services for their child.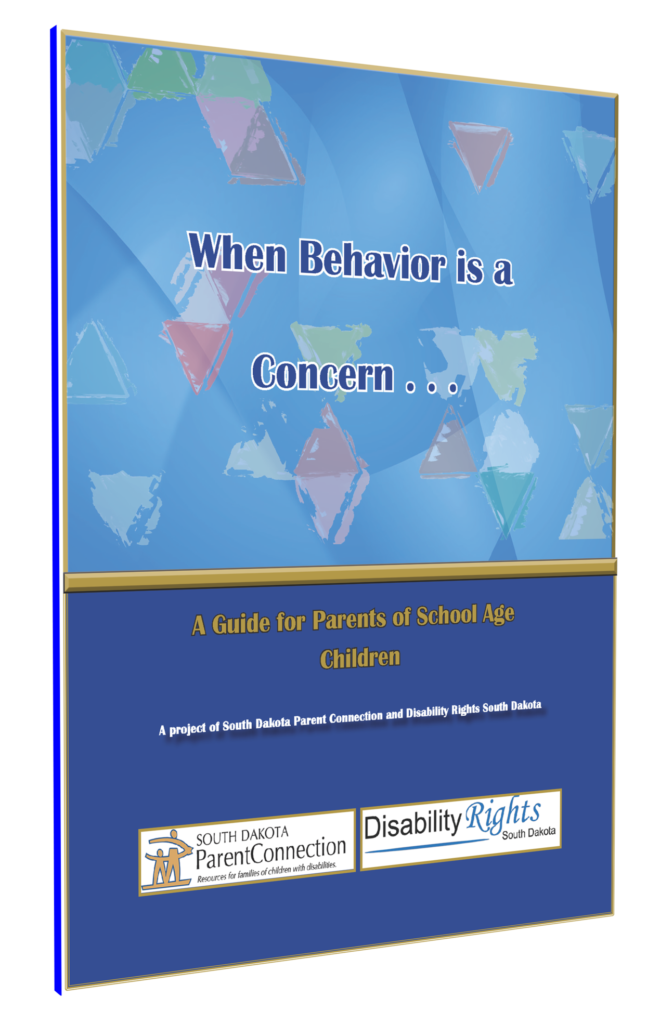 Families of sons or daughters with special needs must navigate a variety of systems–education, health care, disability-related service providers and more. Each system has its own set of rules, guidelines, and eligibility requirements. And, each system has human beings who interpret the rules, guidelines and eligibility requirements. Families may be told "No, that is not possible," when in fact it may be possible.
South Dakota Parent Connection and Disability Rights South Dakota have collaborated on Dare to Dialogue…Reach Yes! to help families understand child and parent rights provided by special education, advocate for their children, and respond to "no" in factual and positive ways.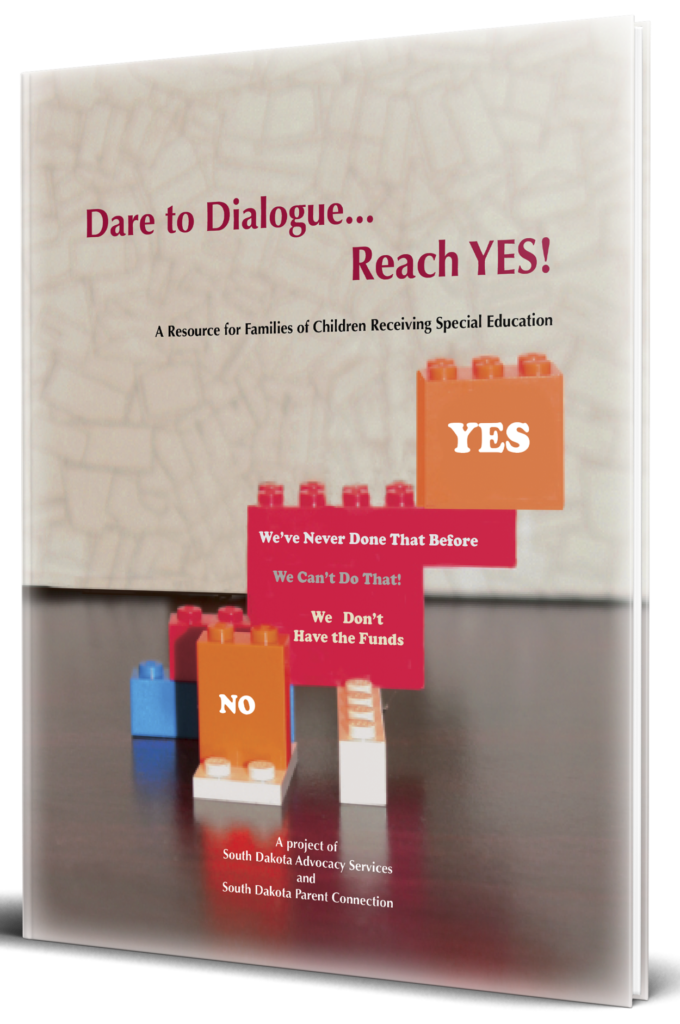 South Dakota Parent's Guide to Special Education
Addressing challenging behaviors . . .
South Dakota Parent's Guide to Special Education
"What Parents Should Know…About Special Education in South Dakota" is an easy-to-understand, comprehensive guide to federal and state laws and regulations about special education. The development of the guide was a collaborative effort and is written specifically for families.
Contact us at 1-800-640-4553 or sdpc@sdparent.org for your free copy.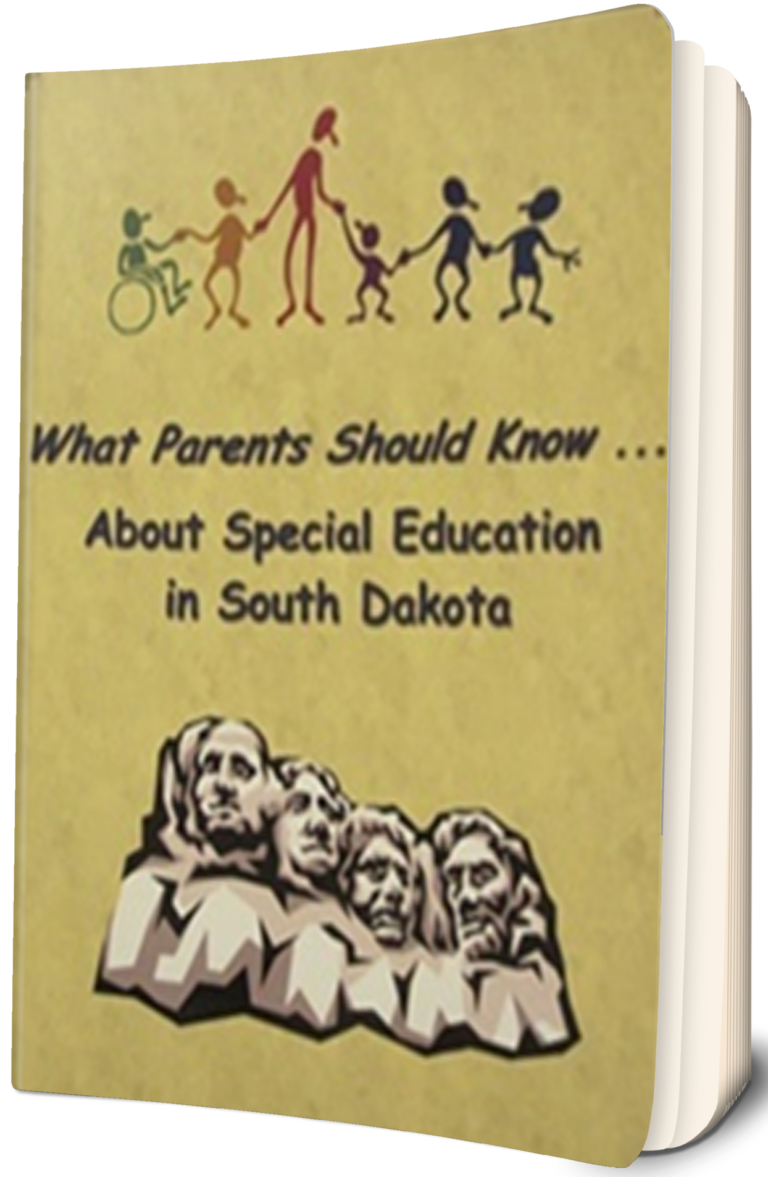 Online Version in Sections:
Approaching Age 18 Infographics
Information for Parents & Guardians
What Parents Should Know... About ADA/504/IDEA, What Laws do What?
Now that school has started you may be hearing about ESSA or IDEA. ESSA stands for Every Student Succeeds Act while IDEA is the Individuals with Disabilities Education Act. When schools talk about their school report card and send out information about testing at different grade levels, they are following up with requirements under ESSA. For students who are receiving special education services and supports, IDEA defines the roles of schools and the rights of families.
For more information about ESSA and IDEA take a look at our Parent Brief and self-paced online training. You can find them at the links below:
To obtain a printed copy of our material(s), please send a request to South Dakota Parent Connection at sdpc@sdparent.org or complete the form below.