TSLP Transition Round-Up
March 22 @ 3:00pm

-

4:00pm

CDT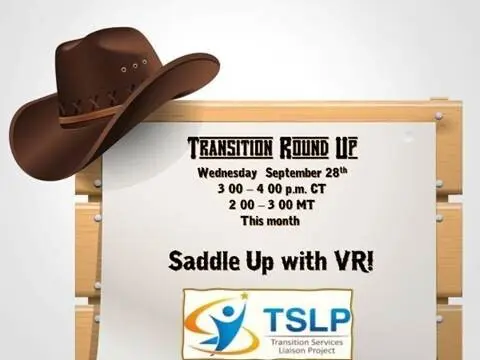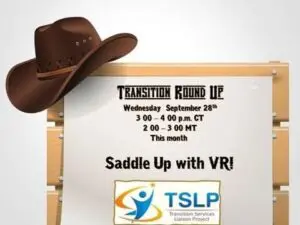 In April 2020, shortly after the pandemic caused schools and businesses to close their doors and prevented in-person meetings, TSLP began Transition Round-Ups zooms as an alternative way to share information with special educators. Due to the positive response we received, we continued the Round-Ups through the 2020-2021 and 2021-2022 school years. With the beginning of another school year, we decided to continue with the format.
Round-Ups are typically scheduled for the 4th Wednesday of the month from 3:00-4:00pm via Zoom. Transition Round-Ups scheduled for this school year are as follows:
September 28, 2022
October 26, 2022
January 25, 2023
February 22, 2023
March 22, 2023
April 26, 2023
An email with information about the upcoming Round-Up will be sent early in the scheduled month. The email will include the topic and/or highlights for the meeting, as well as the zoom link to join the meeting. As allowed, we will post the powerpoint or the recording of the Round-Up on our website following the meeting.
Related Events