Serving on Groups That Make Decisions
April 4 @ 7:30pm

-

9:00pm

CDT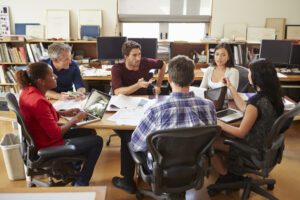 This virtual series is free and will help you gain skills, strategies, and greater understanding to help you confidently and actively participate in a decision-making group.
Are you are a member of a committee or board, an IEP, 504 or health care team and want to become a more effective group member
Do you feel like the token parent representative on a decision-making group and not sure how to become an active member of the group?
Are you a family member who wants to make a difference in the lives of children and families by serving as a member of a decision-making group?
Do you want to be more involved in a decision-making group but aren't sure where to begin?
Join Us For 3 Sessions, Covering 8 Topics
Session 1: Get Involved / Types of Groups / Processes Groups Use
Session 2: Tools Groups Use / Tips & Strategies / Understanding and Using Data
Session 3: The Role of Families on Groups / Skills for Serving on Groups
These meetings will be 7:30 – 9:00 CT / 6:30 – 8:00 MT on the following dates:
April 4, 2023
April 11, 2023
April 18, 2023
Sessions will be record if you are unable to attend all sessions.
Please contact us if you lack a device and/or internet connection to participate in this training.
Send questions to sdpc@sdparentdev.dreamhosters.com. Registration Deadline March 26, 2023.
Related Events